At Peaches Southend Taxis, we offer a premium taxi and chauffeur service in Southend-on-Sea, Essex. Our company is committed to providing our clients with the highest standards of service, professionalism, and value for money. 07544 374-750.
Whether you need a taxi for a short trip, an airport transfer, or a special occasion, we have a range of options to suit your needs and budget. Our fleet includes a variety of modern and well-maintained vehicles, including luxury chauffeur-driven cars like Mercedes E Class, as well as budget-friendly options like minicab taxis. 07544 374-750.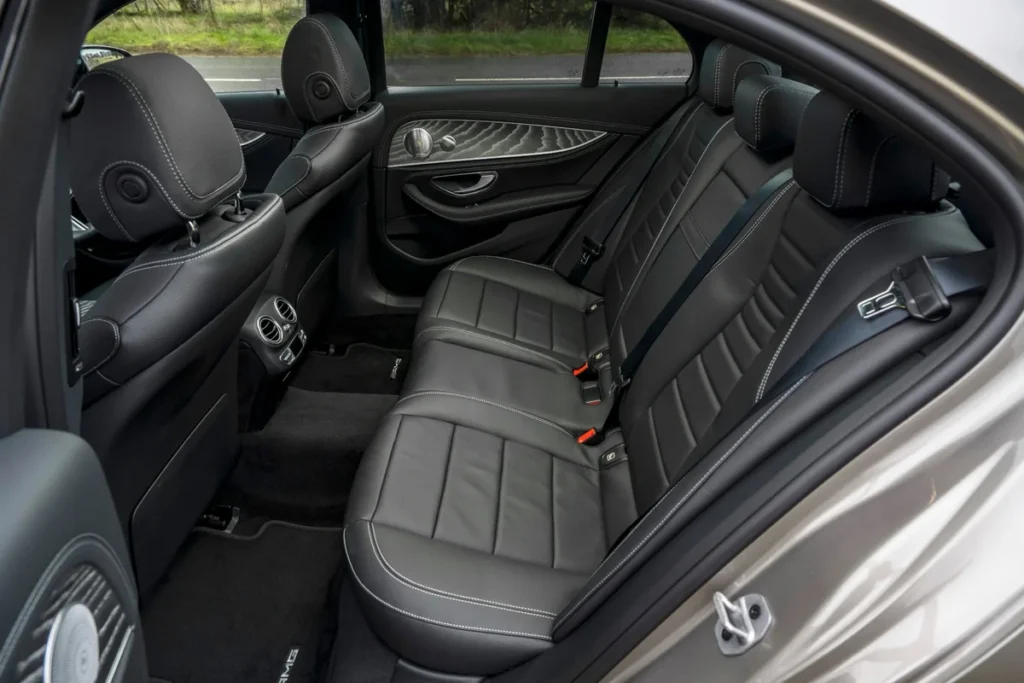 At Peaches Southend Taxis, we understand the importance of punctuality and reliability when it comes to taxi and chauffeur services. That's why we use the latest technology and GPS tracking systems to ensure our drivers arrive on time and get you to your destination safely and efficiently.
Our drivers are fully licensed, insured, and trained to provide you with a friendly and professional service. We're proud of our 5-star rating and the positive reviews we've received from our clients, who consistently praise us for our prompt and efficient communication, competitive rates, and excellent service. 07544 374-750.
In addition to our standard taxi and chauffeur services, we also offer a range of special services, including wedding car hire, corporate transfers, and VIP transport. Whatever your needs, we'll work with you to provide a tailored service that meets your requirements and exceeds your expectations.
So why wait? Book your taxi or chauffeur service with Peaches Southend Taxis today and experience the ultimate in comfort, reliability, and value for money. With our unbeatable service and competitive rates, you won't find a better way to get around Southend-on-Sea and beyond.
Southend Taxis for all London airports – Heathrow, Gatwick, Stansted, and Luton & London City Airport. Also Train station's, Hotels, London Transport Book with us to drop you off or pick you up – our pickup service includes flight tracking, Time to get through customs and baggage claim, as well as your transfer private hire waiting for you as soon as you exit, ready to take you & your bags and show you to your vehicle. TEL: 07544 374-750. Southend highest rated taxi app in southend on sea essex. Ride in comfort on business or private transfers, with 10 of Southend highest rated and fully licensed Taxi / Chauffeur drivers. Get your door to door service. Download the app and get a taxi in minutes. It's that simple! Last Minute Airport Taxis.
Airport Transfers London Southend
If you're not able to yourself it could be because you're just landing here so you can make your next connection. All the other London airports are easily accessible by road from Southend on sea, as well as major rail stations and ports – so let Peaches Taxis UK handle your Southend airport transfer!
Transfer Time from London Southend Airport
London Gatwick Airport 60 miles (70-80 minutes)
London Heathrow Airport 75 miles (90-100 minutes)
London Luton Airport 67 miles (80-85 minutes)
London Stansted Airport 37 miles (55-60 minutes)
London Kings Cross / St Pancras International Rail Station 42 miles (80-85 minutes)
London Victoria Rail and Coach Station 43 miles (85-90 minutes)
Southend-on-Sea Rail Station 3 miles (10-15 minutes)
Harwich International Ferry Port 60 miles (70-75 minutes)
Dover Ferry Port 90 miles (100-105 minutes)
Of course, people visit places everywhere in and around Southend on sea: hotels, conference centres, other branches of their workplace – the possibilities are endless. Southend Taxis Essex I will take you wherever you need to go, and get you there safe & on time – so contact us by Text 07544 374-750.
Southend Taxis to Chelmsford
Southend Taxis to Broomfield hospital
Southend Taxis to East Hanningfield
Southend Taxis to Danbury
Southend Taxis to Maldon
Southend Taxis to Tiptree
Southend Taxis to Colchester
Southend Taxis to Ipswich
Southend Taxis to Woodbridge
Southend Taxis to Debenham