Southend Chauffeur To Heathrow Airport
Book Online Peaches Southend chauffeur to heathrow airport offers a courteous and reliable service that is second to none. 07544 374750 With a wide range of new Mercedes vehicles in the fleet, we are able to accommodate all customer requirements to ensure your Southend to Heathrow Airport transfer is on time & a safe one. With a wealth of experience within the executive Luxury Chauffeur industry we are committed to exceeding all your expectations and impressing both you and your clients. 07544 374750
Get Your Southend Chauffeur App Price Here: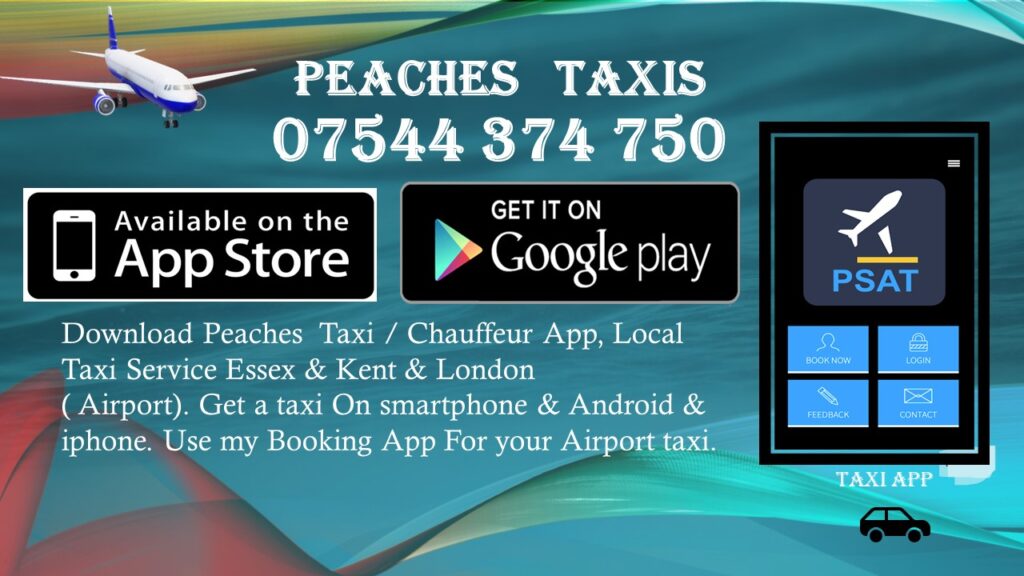 A Southend chauffeur is a professional driver who provides a luxury transportation service in the Southend-on-Sea area in Essex, England. A chauffeur typically operates a high-end vehicle, such as a luxury sedan, SUV or limousine, and provides a personalised service to clients for a variety of occasions, such as weddings, corporate events, airport transfers or special occasions.
A Southend chauffeur service can offer several benefits, such as:
Comfort and convenience: With a chauffeur service, you can relax and enjoy the ride in a comfortable, luxury vehicle without worrying about directions or traffic.
Time-saving: A chauffeur service can save you time, especially for airport transfers or busy corporate schedules, allowing you to arrive at your destination promptly.
Safety and security: A professional chauffeur has extensive driving experience and knowledge of the area, ensuring your safety and security throughout the journey.
Flexibility and personalised service: A Southend chauffeur can tailor the service to your specific needs, offering flexibility and a personalised service to meet your requirements.
When choosing a Southend chauffeur service, it is important to check their credentials, such as their license, insurance, and track record, and read reviews from previous clients to ensure their professionalism and reliability.
Please follow and like us: